Shipping & Delivery
We accept international orders and ship daily with our delivery partners FedEx, DHL and Austrian Mail Services. On placing your order, it is packed in Vienna, Austria and shipped to arrive at your destination within a few business days. Our shipping partners secure prompt delivery at competitive prices. On shipping you receive an email that your package is on its way. The shipping carrier is included in your order confirmation. You can track your products' progress with your tracking number.
We work with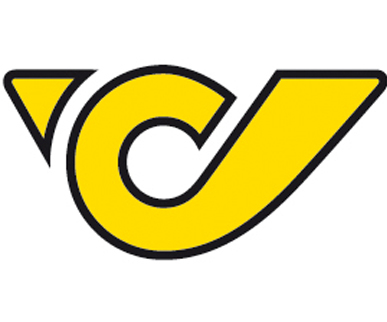 Privacy & Security
Any information you share with us is held with the utmost care and security. In order to give you timely information and quality customer service, we record some information from your visit to our site. This includes your name, postal and e-mail address. We do not sell any information to others. We use industry standard methods to secure your ordering and payment. You can entrust us with your data. We do not misuse any information. You can find details on our prvacy policy at: Data Protection
Ordering
Browse through our product categories and place the quantity of each product in your shopping cart. To place your order 'Proceed to Check out'. You can 'Register' or 'Check out as a Guest'. Fill out the required fields in the order form. Enter your billing and shipping address, choose a shipping method and submit your payment. You can pay by credit card or via PayPal. Click 'Place Order Now' to submit your order. On completing your order you will receive a confirmation by mail. On shipping you will receive a Tracking Number by email from our Customer Service to follow the progress of your shipment to your door. Depending on your location products will arrive at your destination within two to five business days.
Payment

We accept VISA, Master Card and American Express credit cards. We use industry standard Secure Sockets Layer (SSL) and PCI DSS (Payment Card Industry Data Security Standards) to make credit card transactions secure. When you place an order via our Online shop, SSL and PCI DSS encrypt and secure your information. We work with Verified by VISA and Master Secure Code and for security reasons request use of your card's Card Verification Number. Your order is then shipped promptly.


PayPal allows safe transfer of money online. On completing your order you will be redirected to the PayPal site. Your basket content and payment amount is shown. You only need to confirm your order by submitting your PayPal account email address. Your order is then shipped promptly.
Our posted prices in US dollars ($) are NET PRICES. European Sales Tax is removed for shipments to all destinations outside the European Union.
Returns & Replacements
We carefully pack your products to ensure safe arrival at your door. Should a delivery not meet your expectations please contact our Customer Service for support, giving a short description of your problem. We will contact you shortly and support you in solving it. If an item is missing in your delivery, please check your invoice again to confirm this.
We sometimes split your order into several packages for packaging reasons. If this is the case, the second package may arrive a day later.