Details
The brushed stainless steel Aroma Fez is not only a visual highlight, but also an innovative high tech wonder. The brewer has a three liter capacity and constantly chills the coffee at the perfect serving temperature using the thermoelectric effect, also known as the Peltier effect. The animation below illustrates the function of the innovative heat exchange process: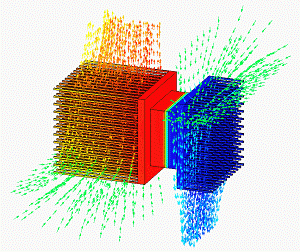 (Source: http://www.novelconceptsinc.com)

A matching filter with the ideal pore size for preparing Cold Brew coffee is included with the brewer.